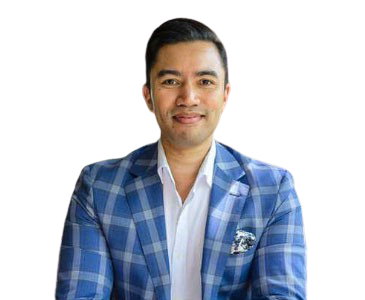 Dr Ian Chinsee
Cosmetic Surgeon
Combining his medical knowledge with the eye of an artist, Dr Chinsee integrates a thorough assessment of each client's unique body type and their desired outcome to achieve natural-looking enhancements.
Dr Ian Chinsee is registered with the Medical Board of Australia and is a Surgical Fellow of the Australasian College of Cosmetic Surgery (ACCS). He graduated from the University of California Los Angeles in 2002 with a Bachelor of Science (Psychobiology). He then completed his medical degree at the University of Queensland, graduating in 2006. Following his residency, Dr Chinsee entered general surgical training. Over the next five years, he gained extensive experience in the general and plastic/reconstructive surgery departments of Brisbane, Cairns and Canberra hospitals. Dr Chinsee then undertook two years of advanced surgical training with the Australasian College of Cosmetic Surgery (ACCS). As well as holding a Fellowship with ACCS, Dr Chinsee is a member of The American Academy of Cosmetic Surgery (AACS).
Most renowned for his breast augmentations and lifts, here at Inigo Cosmetic, Dr Chinsee also performs an expanded array of cosmetic surgeries using the latest developed techniques. In 2019 alone he performed over 480 breast related surgeries and as a result, Dr Ian Chinsee has a large, loyal following of patients all across Australia and New Zealand. Regenerative treatments are of special interest to Dr Chinsee, and he currently works with a team of scientists and clinicians across Australia and New Zealand to develop new and highly effective anti-ageing therapies. In his quest to further develop cosmetic surgery and procedures in Australia, Dr Chinsee trains doctors and nurses in the art of cosmetic surgery and cosmetic injectables. He offers a limited number of group or private one-on-one training sessions throughout the year.
Dr Chinsee is well respected by his clients for his approachability and compassion. By ensuring the entire process is comfortable and satisfying, his patients know they are in safe hands.
Dr Shadi Khalili
Cosmetic Physician
A Cosmetic Physician with more than ten years of experience in cosmetic medicine, Dr Shadi Khalili is a fellow of the Australasian College of Cosmetic Surgery (ACCS) and is Board Certified by the American Academy of Aesthetic Medicine (AAAM). With a firm belief in restoring and enhancing each patient's unique beauty, Dr Khalili focuses on less intrusive interventions. This includes treatments such as non-surgical rhinoplasty, thread lifting, liposuction, collagen biostimulation treatments, dermal fillers, muscle relaxants, lipolysis, and PRP treatments.
Each individualised and tailored treatment plan is based on an initial aesthetic evaluation to ensure holistic rejuvenation.
Maya Gutierrez
Registered Nurse
With a background as a theatre and recovery nurse, Maya brings her calm, compassionate nature into her cosmetic consultations. Her gentle hand, attention to detail, passion and enthusiasm make her an excellent cosmetic injector.
A California native, Maya understands the sun-worshipping Aussie desire to combat the signs of ageing. She believes that looking good begins with feeling good, adopting a holistic assessment of each person's anatomy.
Not only is Maya incredibly skilled with her work, but she also emphasises educating her clients about the ageing process and how to maintain a naturally youthful appearance.
Tali Hingst
Dermal Therapist
With 27 years of experience in the dermal and cosmetic industry, Tali has become highly sought after for her wealth of knowledge and skilful touch. Holding Advanced Diplomas in Dermal Therapies, Laser and Light-based Therapies and Dermatoscopy, Tali has lectured at GrayClay Medical Education & Cosmetic Institute in Dermal Science, Cosmeceutical Science, Human Biology, Infection Control and Laser and Light-based Therapies.
Creating a beautiful complexion by nurturing healthy, functioning skin is at the core of Tali's work. She achieves incredible results by utilising a wide range of therapeutic and clinical treatments. Combining this with industry-leading dermal products, Tali can guide her client's skin fitness journey both at Inigo and at home.
Justine Coupland
Practice Manager/Registered Nurse
Justine is Inigo's Practice Manager and Registered Nurse extraordinaire. Starting her career as a beauty therapist, an interest in cosmetic injectables soon led Justine to study a Bachelor of Science (Psychology) and a Bachelor of Nursing through the University of Southern Queensland.
Since joining Dr Chinsee's team, Justine has developed a passion for ensuring a smooth running and efficient clinic. She prides herself on providing a comfortable and seamless journey for all clientele. Justine is currently completing her Diploma of Practice Management.
Bree Diss
Patient Coordinator
Bree is our senior Patient Coordinator. She prepares our theatre lists, orders implants, manages accounts, and ensures that our surgeons know that everything is organised and prepared.